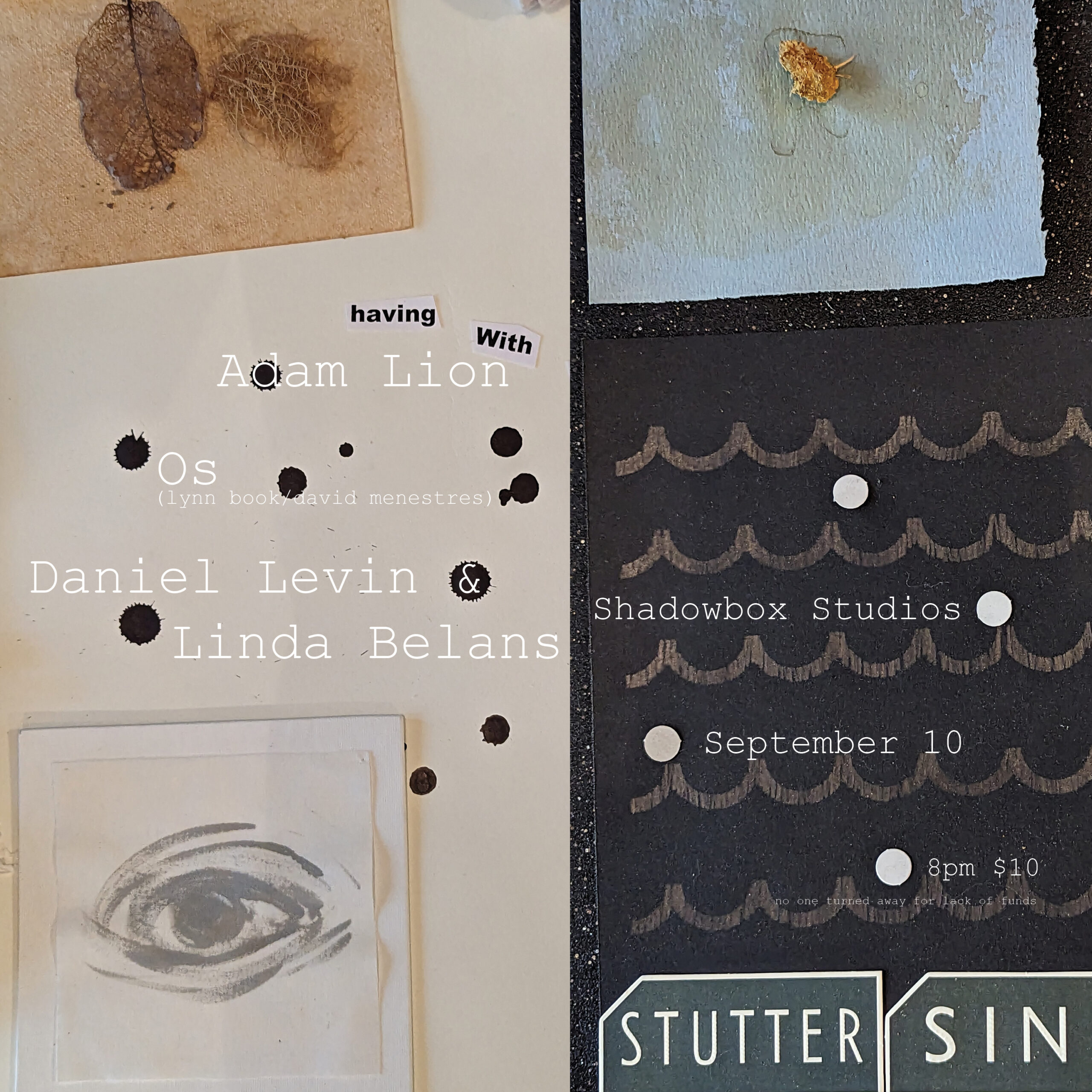 Adam Lion + Os + Daniel Levin & Linda Belans
Offering "a tone so pure it is almost a sine-wave" (The Wire), Adam Lion is a percussionist dedicated to performing experimental music rooted in both classical and improvisational traditions. Based in Asheville NC, his performances have been described as "rife with psychological effects" by the New York Times and "closely attuned… playful, and mimetic" by Pitchfork Media. Notable projects include his 2020 release with Sarah Hennies and Ashlee Booth "The Reinvention of Romance" (Astral Spirits) and his 2023 solo vibraphone album "Gilgul" (cmntx). He has collaborated closely with a diverse spectrum of contemporary artists including Harold Budd, Laura Steenberge, Matt Nelson, Mustafa Walker, Thom Nguyen, Brett Naucke, Mark Applebaum, Nief-Norf, bang on a can, and Sarah Hennies.
Os is Lynn Book, a transmedia artist whose adventurous work deploys extended voice, material practices, and technologies to make performance, video, text, new music, exhibition and collaborative culture projects. Double bassist, improviser and writer David Menestres joins Book in this dynamic duo.
Daniel Levin is "One of the instrument's most brilliant contemporary practitioners" (The Wire), and has developed his own distinctive voice as a cellist, improviser, and composer. Ed Hazell noted upon release of Levin's first record as a leader, "Cellist Daniel Levin is a major new voice on his instrument and in improvised music." Linda Belans is a Triangle-Based writer and dancer.
Doors 7:30, music at 8 pm. $10 suggested donation (no one turned away for lack of funds). BYO or sample what's on hand.