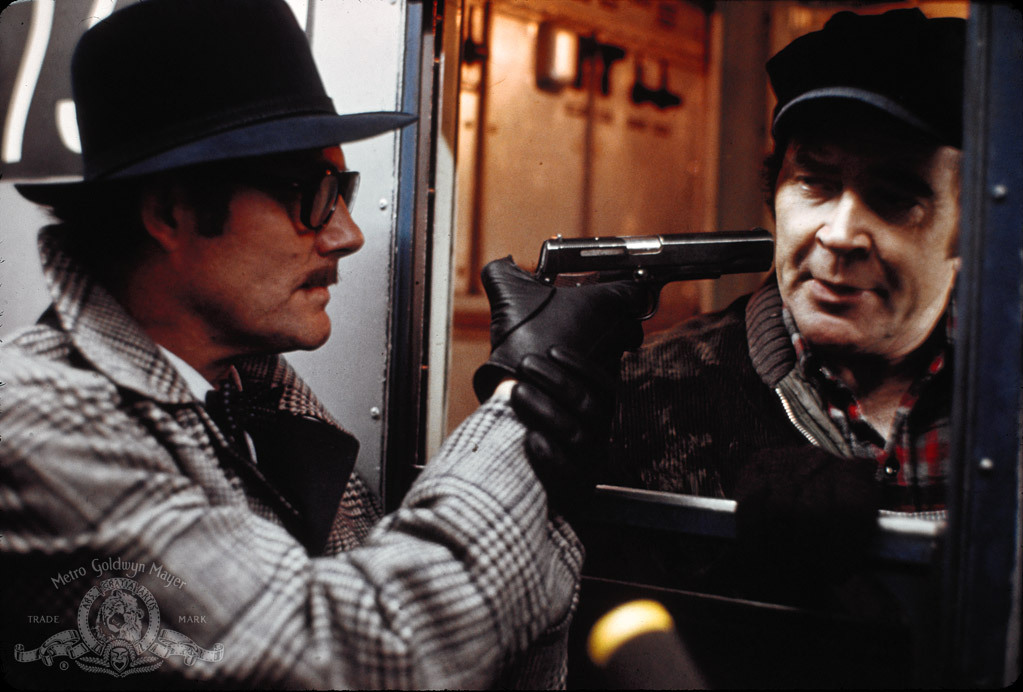 CinemaDURM presents "The Taking of Pelham 1-2-3"
CinemaDURM is a new monthly cinema screening club spearheaded by Durham's Walt Keay, who writes of the inaugural screening:
The Taking of Pelham 1-2-3 (trailer) is an exciting piece of 1970's 'crash-bang' with an amazing cast, including Walter Matthau, Robert Shaw, Martin Balsam, Jerry Stiller and Héctor Elizondo. It is a classy, fast moving old school crime thriller. This film follows the events surrounding the novel crime of hijacking a New York City subway train and holding the passengers for ransom. This was a favorite movie of anyone who grew up in New York at the time, and was any kind of 'transit buff', but it is enduring as a tight, fast moving crime thriller with a great script, excellent cast, realistic locations and vivid cinematography. It is a wild ride that will keep you on the edge of your seat.
The film was based on the 1973 novel by John Godney.
Doors at 7 pm. Popcorn will be available in abundance, and other refreshments will be available for a suggested donation. As time goes on, we will hopefully expand our range of snacks and refreshments.
This will be an indoor event.