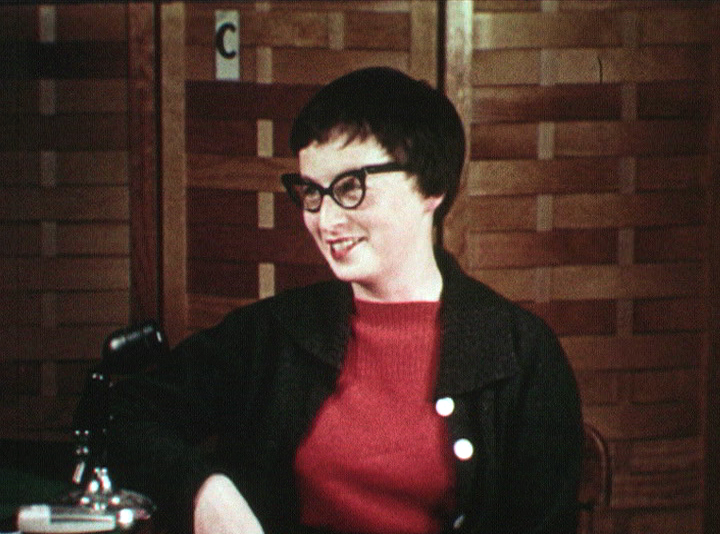 Durham Cinematheque presents "Strange Archives"
Durham Cinematheque director Tom Whiteside will present STRANGE ARCHIVES on Friday, June 2 at 8 pm. The feature is INTERVIEWED, a setting of six anonymous interviews filmed in Salt Lake City late 1959, about which we know nothing else except that they are quietly strange and oddly compelling. They are presented uncut. Whiteside and audio artist Khristian Weeks added other material to create breathing room.
Also on the program is a genuine Southern Belle structuralist film from the late 1940's and a hilarious bit of Los Angeles public access cable mayhem from the early 1990's.
FREE, donations appreciated. BYO or sample what's on hand.