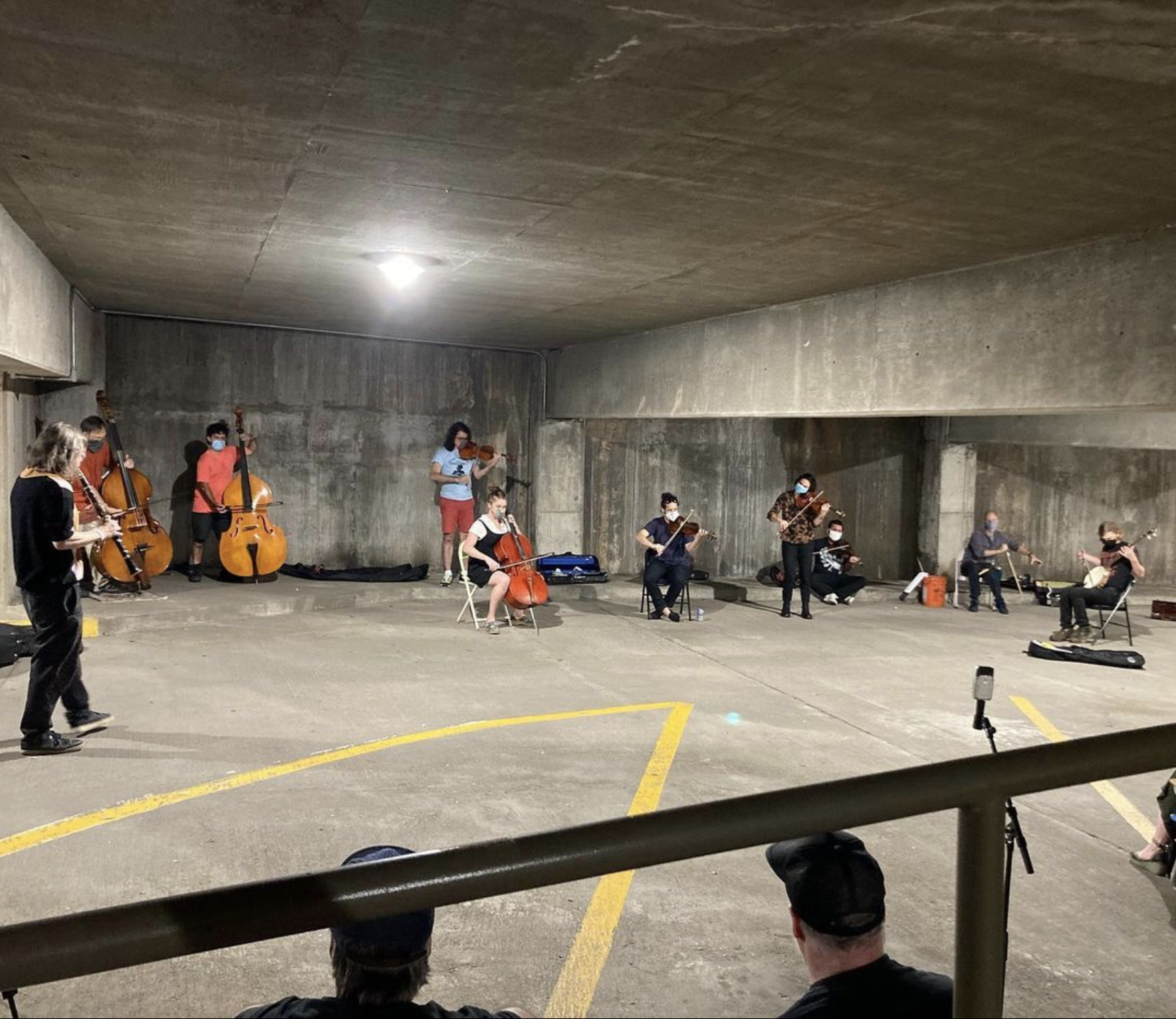 Judge Schreber's Avian Choir open rehearsal
Join Judge Schreber's Avian Choir (reduced ensemble) for an open rehearsal for Hopscotch! This offbeat ensemble contains a veritable who's who of area virtuosos and weirdos.
In this incarnation, thrill to the sounds of:
Strings – Emma Dunlap-Grube, Zach Aliotta, Kate Rhudy, Dan Ruccia, Justin Blatt, Steve Synk, Kelly Reidy, Libby Rodenbough
Drums – Mike Isenberg
Electric Bass – Jon Ferrell
Guitar/sax/clarinet – Crowmeat Bob
Conducting – Crowmeat Bob, Ginger Wagg
Doors 7:30, show 8ish. FREE, donations appreciated. BYO or sample what's on hand.