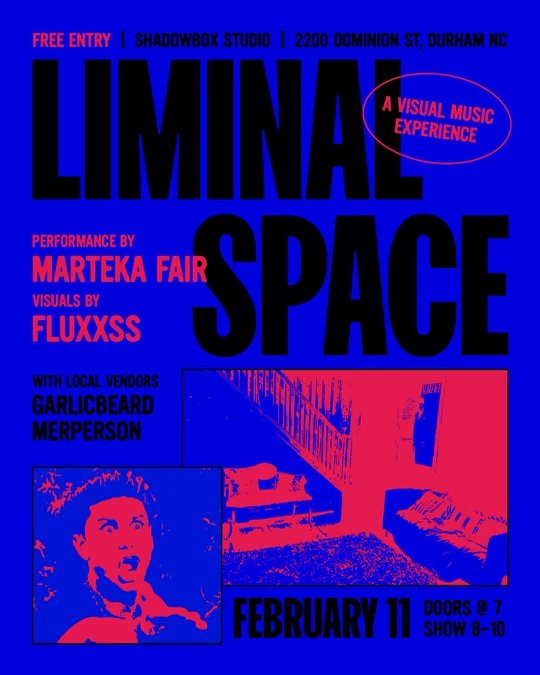 Liminal Space
Liminal Space is a visual music experience from DJ and Producer Marteka Fair and Video Artist Fluxxss.
Richard Rohr describes liminal space as "where we are betwixt and between the familiar and the completely unknown. There alone is our old world left behind while we are not yet sure of the new existence. That's a good space where genuine newness can begin."
Doors at 7 pm, show from 8-10 pm. FREE, donations appreciated. This will be an indoor show.