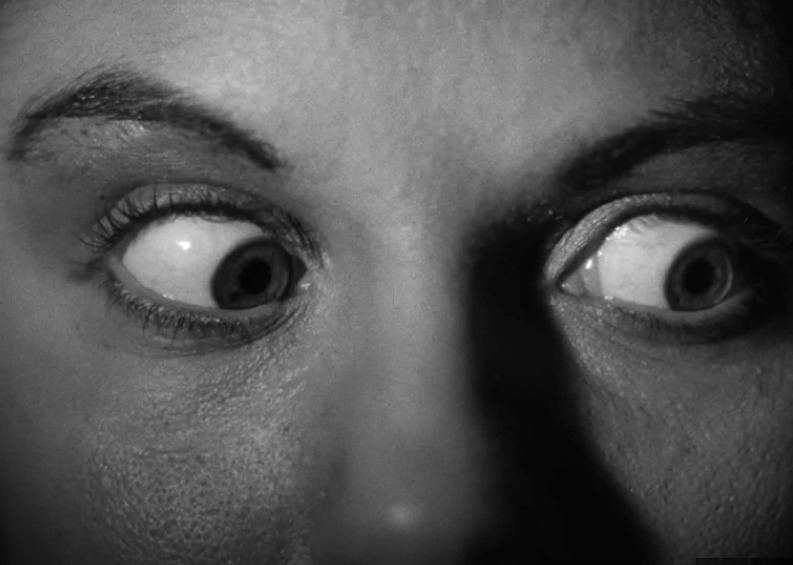 Movie Loft presents "Dementia"
April showers bring late-month Movie Loft delirium to Shadowbox Studio via the madness of the 1955 dialogue-free jazz surreal noir nightmare Dementia! This experimental feature from director John Parker is a moody shadowy trip like no other, following "The Gamin" through a night of psychotic horror on LA's skid row.
The cool and eerie score was done by none other than the avant-garde composer George Antheil, and also includes an unhinged club scene with Shorty Rogers and his band. Dementia also got a re-release a couple of years later as Daughter of Horror (with voice-over narration by none other than Ed McMahon) but we'll be experiencing the original.
To complement the feature we'll enjoy a handful of experimental shorts from the same era by director Shirley Clarke, including Bridges Go-Round.
There will be hot wieners a-grillin' starting at 7, augmented by some lounge-y hep-hip mid/late 50s sounds.
FREE, donations encouraged. BYO or sample what's on-hand. This screening will take place outdoors, weather-allowing, but please plan to mask up if conditions bring it inside.