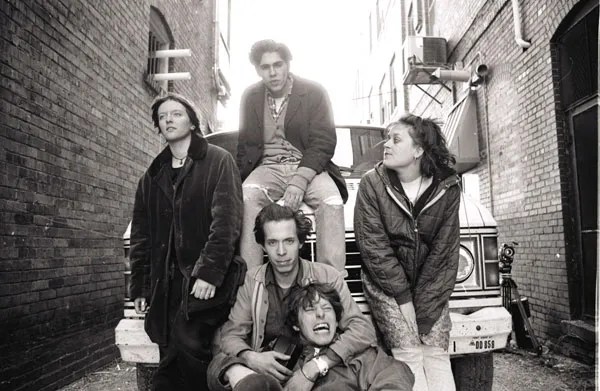 Movie Loft presents "Half-Cocked"
Rescheduled from January and now on a Friday evening!
Movie Loft tumbles out of the van and into 2023 with a screening of the 1994 indie road movie 'Half-Cocked'! From filmmakers Suki Hawley and Michael Galinsky (who will be in attendance!) comes this tale of the tour as a group of Louisville teens snatch a ride full of gear and set out as a band dubbed Truckstop.
With a cast featuring members of Rodan and Nation of Ulysses and the Grifters, and an impeccable soundtrack on Matador, Half-Cocked is the perfect black-and-white indie-rock snapshot of a time and places and sounds.
Records of the zeitgeist spinnin' and hot dogs a-grillin', starting at 7. Movie to roll around 8. This is an indoor screening so please mask as-needed and be cool to your fellow moviegoers.
FREE but donations are appreciated, with all funds collected going to the Hayti Heritage Center of Durham. BYO or sample what's on-hand. Rock!