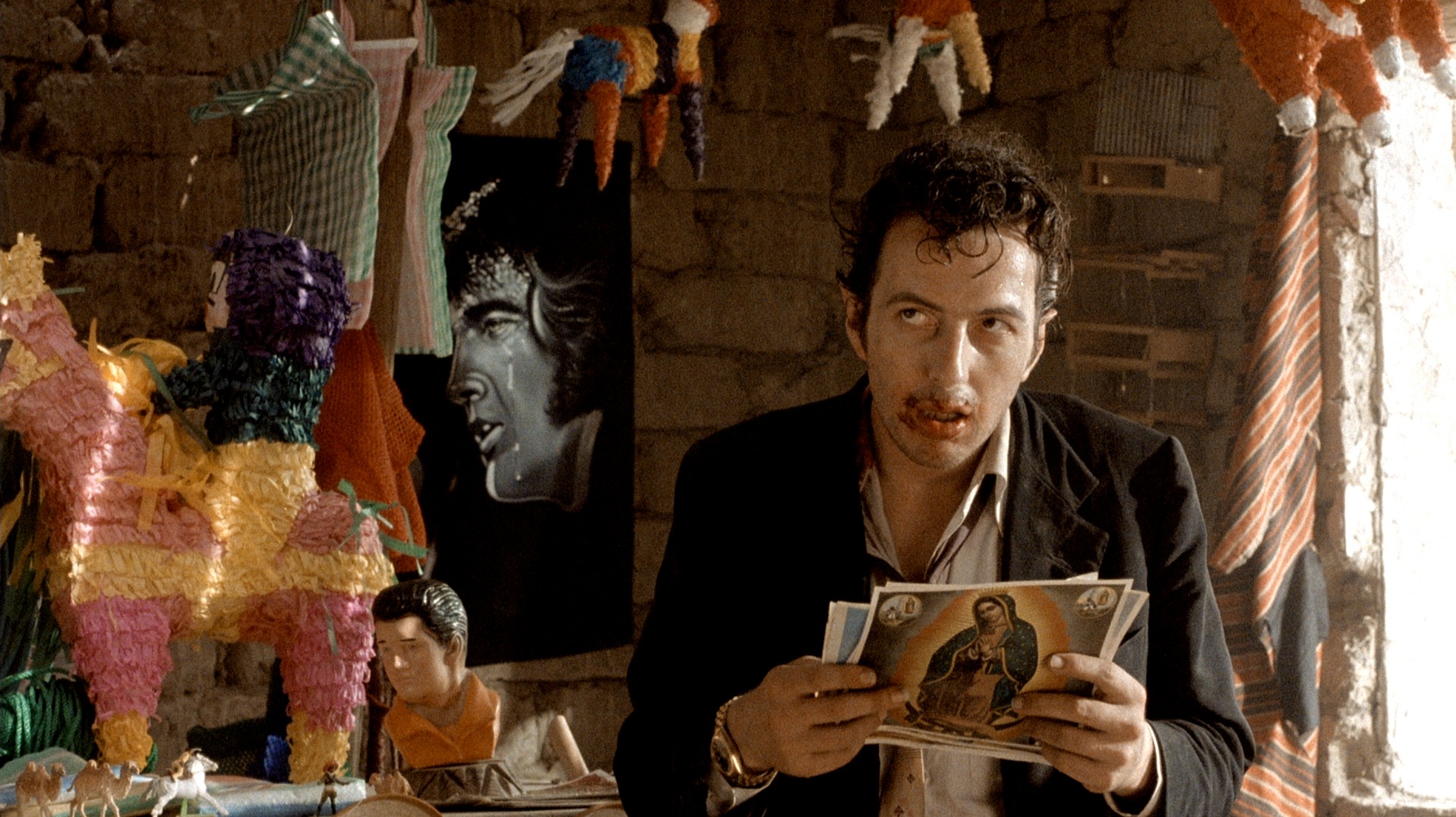 Movie Loft presents: Straight to Hell
Movie Loft
ambles back into doing-the-damn-thing in 2022 at Shadowbox Studio with a screening of Alex Cox's (
Repo Man
Sid & Nancy
, etc.) 1987 indie (spaghetti) western action comedy
Straight to Hell
! "A story of blood, money, guns, coffee and sexual tension," the plot follows a gang of criminals as they hide out in a desert town full of bizarro characters.
The cast is so laden as to be absurd, and absurd the picture is! We get Joe Strummer, Dick Rude, Courtney Love, Sy Richardson, the Pogues, Dennis Hopper, and on and on. This wild shoot 'em up was given the redux (Returns) treatment by Cox in 2010, but this showing will be the original version.
Hot dogs will be a-grillin' at 7 and the movie rolling around 8. We are playing this by ear as to whether this will be an indoor or outdoor screening, based on Covid circumstances closer-to (not to mention weather). Please stay tuned for more info as the date draws nearer.
FREE, donations encouraged! BYO or sample what's on-hand. Cheers!