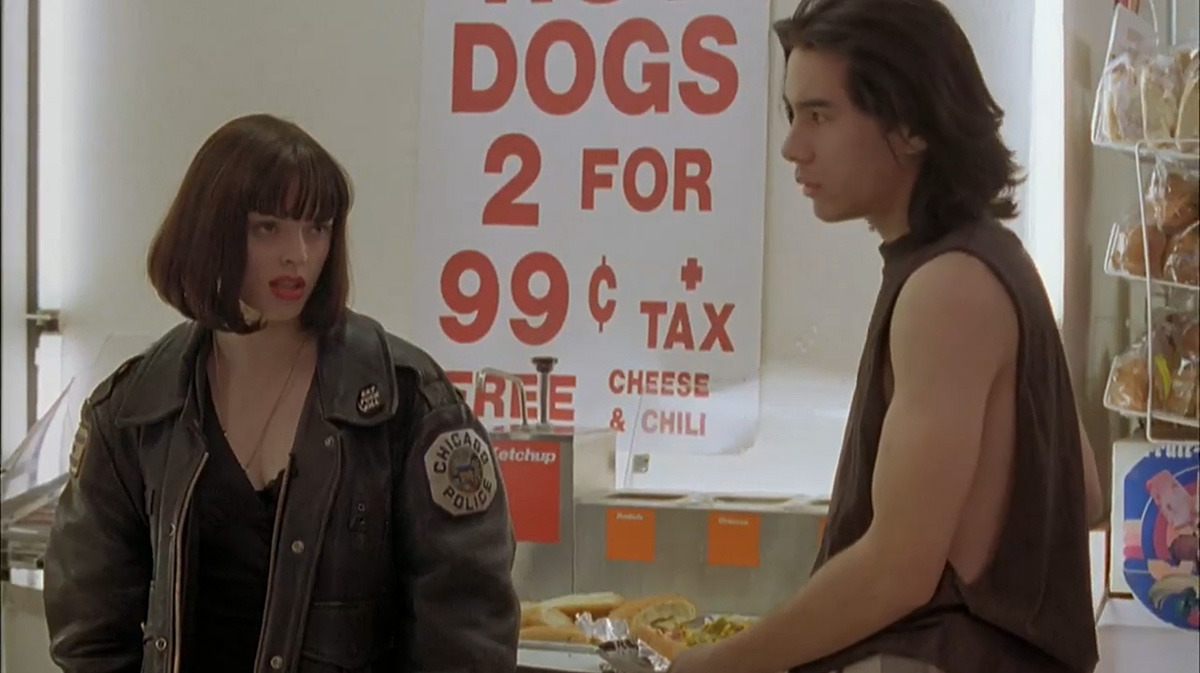 Movie Loft presents "The Doom Generation"
Movie Loft makes a beeline for the '90s gutter this September with a screening of Gregg Araki's 'The Doom Generation'. The middle film in Araki's Teenage Apocalypse Trilogy, this "road murder sex comedy" from 1995 is chockful of "Sex. Mayhem. Whatever."!
Amy Blue (Rose McGowan) and Jordan White (James Duval) are teenage lovers who pick up a drifter named Xavier Red (Johnathon Schaech) and the trio embark on a savage trip of sex, violence, more sex, more violence, a vomiting decapitated head, quickie marts and Perry Farrell. Not for the squeamish, Araki lets it rip and the hyperviolence and hypersex are unrelenting, and we'll be viewing the unrated director's cut. Full of hilarious dialogue, stunning set design, amazing music and even Parker Posey, this is a nihilistic doozy of sheer '90s excess. Plus, hey, Ebert gave it "zero stars" so it has gotta be good!
Sounds and bands from the stellar soundtrack kick off at 7, along with hot dogs on the grill. Movie rolling around 8:00 or as darkness allows.
This is an outdoor screening, weather permitting, indoors and masked if needed.
FREE, donations appreciated. BYO or sample what's on-hand!