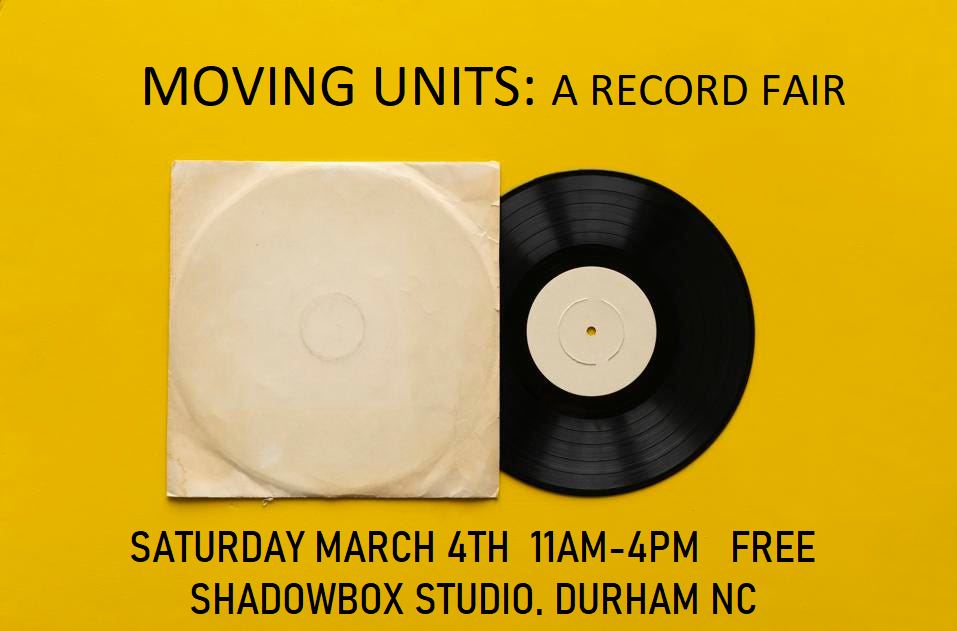 Moving Units – A Record Fair
Join some fine local folks for a Record Fair in the friendly confines of Shadowbox Studio! Saturday March 4th, from 11am 'til 4pm. At least 10 vendors of records, CDs and etcetera, inside and out (as weather allows).
Free admission and no frills. (Some sellers might offer credit or digital payment but cash is advised).
Come one, come all! RRREEECCCOOORRRDDDSSS!!!