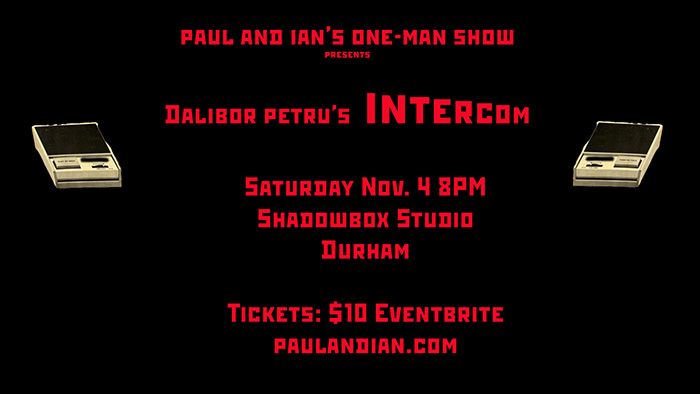 Paul and Ian's One-Man Show presents "Intercom"
Two strangers find themselves trapped in the same room. Their only connection to the outside world is an old crackling intercom. It is not reliable, and we do not know what the "outside world" is like. "Intercom" is a tense drama probably strongly influenced by Harold Pinter's "The Dumb Waiter". The difference being the play's two characters are not sure if they are actors in the outside world or if they are simply being acted upon in the world of this room.
This is another in a series of Paul & Ian's performances of the lost plays of seldom-heard-of Czech dissident playwright Dalibor Petru. Find out more about this suspicious arrangement at their website.
Tickets $10, available at Eventbrite.