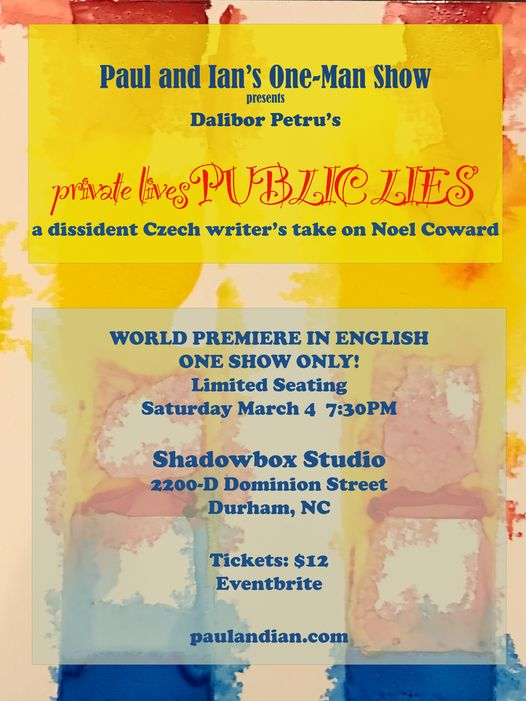 Paul and Ian's One-Man Show presents "private lives – PUBLIC LIES"
A Comedy in Two Acts
by Dalibor Petru
Czech writer Dalibor Petro reimagines Noel Coward in '60Ss Prague. A classic love triangle comes to a head in 1969. Radic and Jakub wrestle with the fact they are in love with the same woman while trying to negotiate their lives and future in a Soviet-occupied country.
ONE SHOW ONLY. Limited tickets.
More info at Paul and Ian's website.