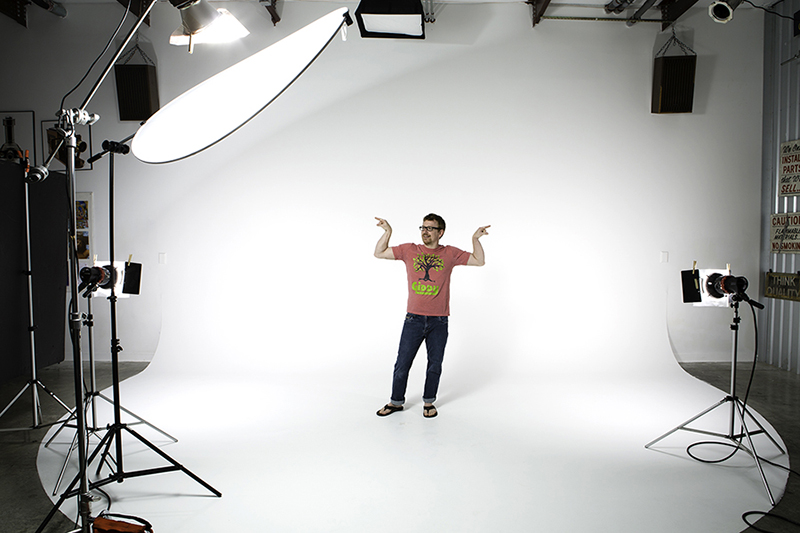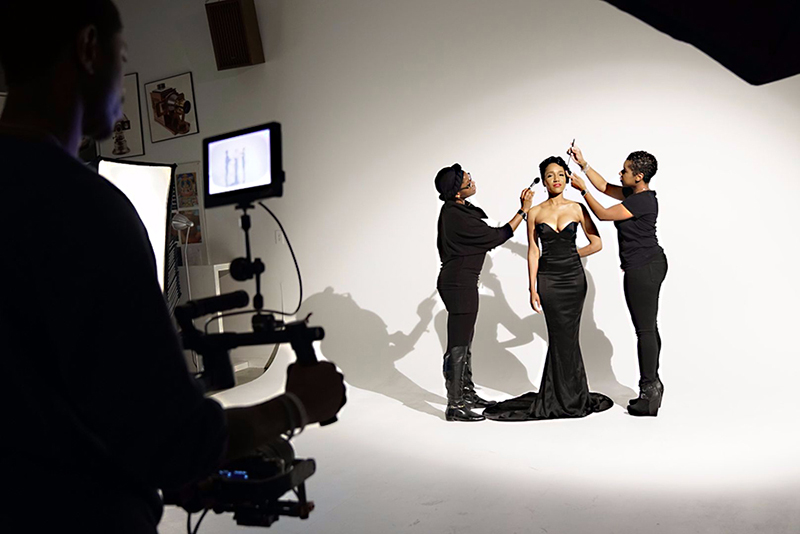 $150 - half day (up to 5 hours)
$250 - full day (up to 10 hours)
$25 for painting white floor
You bring your own camera, lights, and audio gear, and use the space for up to 5 hours (half day) or 10 hours (full day). If you need a pristine look on the white seamless area, we recommend a fresh paint job for the floor. You can add that on for an extra $25.
You can select add-ons during booking.
Lighting - LED or Tungsten: $50
Your choice of four lighting instruments.
LED lighting stock:
All LEDs are dimmable and bicolor.
Fotodiox Pro Factor 1.5
Fotodiox Pro Factor 1.0
Fotodiox 12" round instrument.
Tungsten lighting stock:
Mole Richardson Baby Solarspot 1K & 750 fresnels
Arri 650 watt & 300 watt fresnels
Custom lighting packages also available from our neighbor Grip Haus; please inquire
Audio for Video Package: $50
Includes Zoom H4n audio recorder, XLR cables, and up to two microphones:
Sony ECM-44B wired lav
Sennheiser wireless lav (2 available)
Sennheiser ME 66 shotgun mic & boom pole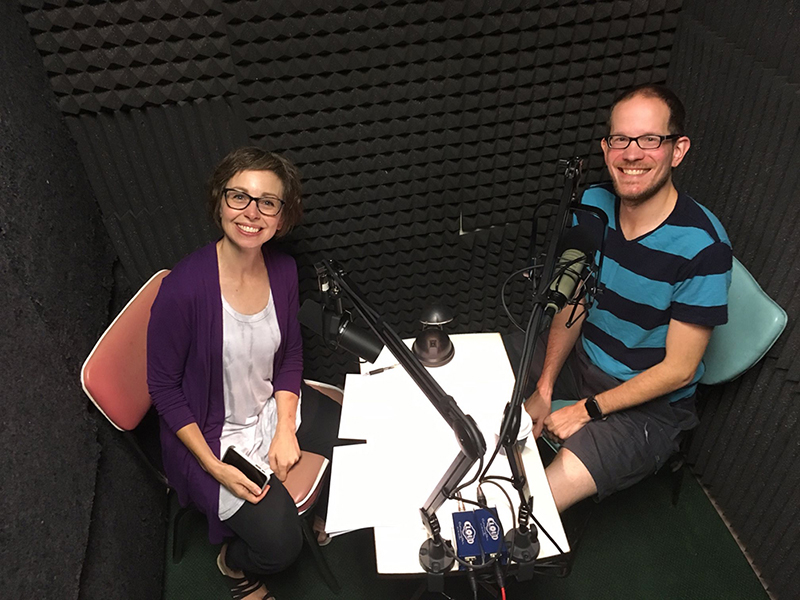 $150 - half day (up to 5 hours)
$250 - full day (up to 10 hours)
Turnkey recording system means you can just bring an SD card. Includes two mics on articulated arms: an Electro-Voice RE20 and a Shure SM7, Cloudlifter boxes for each mic to boost signal, Zoom H4n audio recorder, and XLR cables to connect everything. Guest mic can be positioned at social distancing length.
About the Space
The studio is 35' x 25'. A white seamless wall that is 20' wide by 14' tall by 12' deep occupies one wall of the studio.
There is a roll-up garage door with ample access for loading.
We can rig black or chroma key green backdrops to cover the garage door; up to 18 feet wide, 10' tall, and 10' deep. You can also bring your own backdrop to rig.
The studio is fully climate controlled and includes a lobby/green room, restroom, internet access, and parking lot.