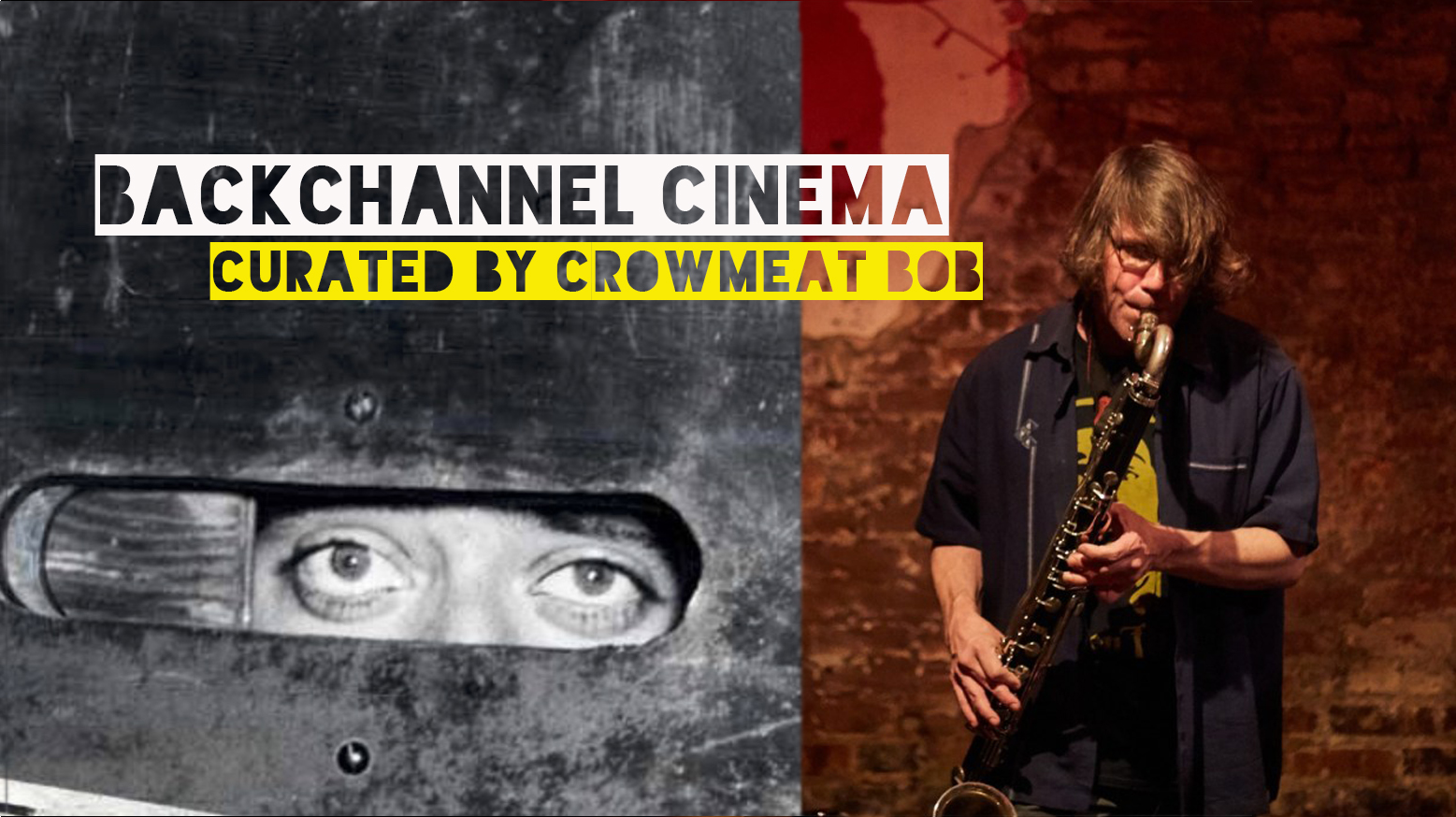 Backchannel Cinema curated by Crowmeat Bob
Our monthly mystery film series for the adventurous moviegoer continues with a selection from the Triangle's inexhaustible horn shaman/composer/bandleader Crowmeat Bob!
In this series, we don't reveal the name of the film ahead of time. Instead, a rotating cast of curators pick a film that fires their imagination and is underseen.
Crowmeat sends these hints:
Two for the price of one
1. A forgettance of things past
Stickman breakhage
Who wants to live forever
2. Corporal punishment, nascent desire, and the awakening of shame
Poodle cut cutie
Feminino
Doors 7 pm, film at 7:30 pm. FREE, donations appreciated. BYO or sample what's on hand.