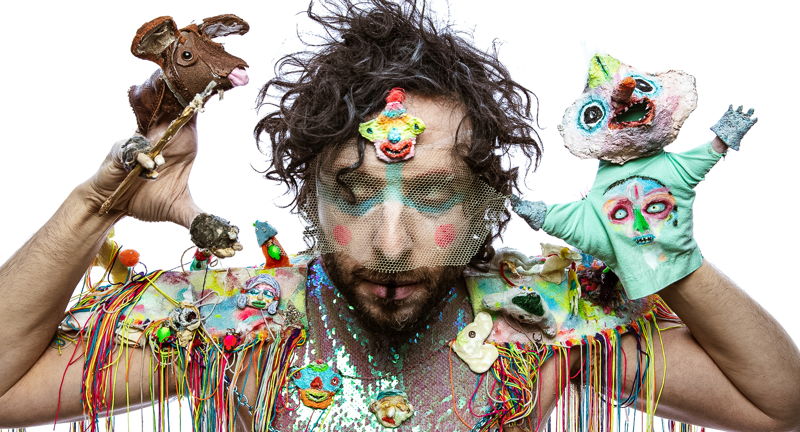 Cookie Tongue, Turtle Grenade & Curtis Eller
NYC freak folk legend, Cookie Tongue, headlines an evening of surreal music, film & theatre at Shadowbox Studio. Banjo player & songwriter Curtis Eller emcees. Donations heartily encouraged; BYO or sample what's on hand.
Cookie Tongue – NYC based theatrical freak folk musical menagerie with holographic animation backdrops, puppetry, looped sonic textures and orphaned toys, featuring original songs and whimsical interludes inspired by Cookie Tongue's surreal mythology, fairy tales, ghost stories, and a sprinkle of the occult.
"spellbound, tasting of a world just beyond."
Turtle Grenade – Musician and visual artist based out of Athens GA who plays intimately personal folk / anti-folk songs often mixing humor and playfulness with dark subject matters.
"An acid trip in a meadow with a fairy as your shaman."
Curtis Eller – Durham-based banjo player and songwriter will serve as the evening's emcee, performing strange and haunting songs to bridge the space between performers. Song subjuct may include pigeon racing, performing elephants, presidential assassins, and various stars of silent film.
"Idiosyncratic, iconoclastic, and acrobatically elastic, Eller is a musician so out of kilter with any notion of fashion that he's perfect for any time and place"
Glitches in the Night Sky – a Sonic Astrological Weather Report to invite people into the space.