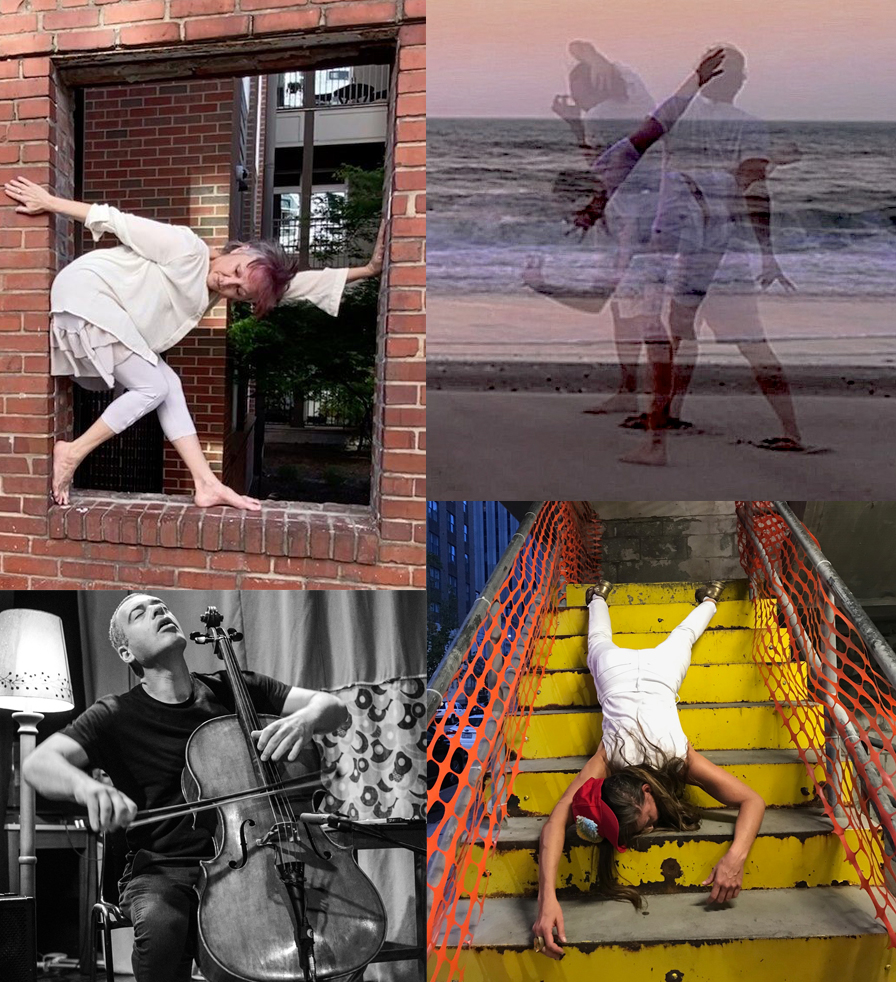 Ginger Wagg / Daniel Levin + Tyler Walters / killianmanningnoforwardingaddress
Cellist Daniel Levin is "one of the instrument's most brilliant contemporary practitioners" (The Wire). He was born in Burlington, Vermont, and began playing the cello at the age of six. In 2001, he graduated with a degree in Jazz Studies from the New England Conservatory of Music and arrived on the New York City jazz scene shortly thereafter. Since then, Daniel has developed his own distinctive voice as a cellist, improviser, and composer. Ed Hazell noted upon release of Levin's first record as a leader, "Cellist Daniel Levin is a major new voice on his instrument and in improvised music." Elements of European classical music, American jazz, microtonal and new music, and European free improvisation all figure prominently in his unique sound. He has performed extensively throughout the USA and Europe, and has recorded more than 20 albums as a leader or co-leader, which can be found on Clean Feed, HatOLOGY, Not Two, Trost, Riti, Mahakala, and various other record labels. Daniel is a REMIC Microphones Artist Endorser. IG is @dlcello
Tyler Walters makes performances, multimedia installations, and new-media artworks that merge improvisational movement strategies with digitally-processed media. His creative practice centers a curiosity about the tensions, collisions and interactions between materiality and virtuality, presence and absence, transparency and opacity, the analogue and the digital. Tyler worked in the field of professional ballet for almost four decades, as a leading dancer with the Joffrey Ballet, then with numerous institutions as educator and choreographer. Heavily steeped in these balletic traditions that have sought to establish permanence: of form, of repertoire, of institutions, Tyler now celebrates impermanence. Toward this predilection, he returned to school in 2016 to earn an MFA in Dance from Hollins University, creating a thesis project that explores change and ephemerality, from which his most recent creative efforts stem. He remains Associate Professor of the Practice Emeritus of Dance at Duke University.
Ginger Wagg is a performance artist & artistic director of the movement-based investigative project Wild Actions. Since 2016 WA has presented interactive multidisciplinary performance installations, public interventions, and video works in NC, SC, Texas, Florida, and New York. Exploring the obstacle, the impossible, and the everyday are ways Wagg reaches for the natural state of complexity, contradiction, and conflict we all inhabit by simply being alive.
https://wildactions.org/
IG: @wildactionsmove
Interdisciplinary artist Killian Manning has been making work for over 40 years. As Artistic Director of No Forwarding Address, she has received funding from numerous state and local arts agencies and has presented her award-winning choreography in Boston, Salt Lake City, Chicago, Birmingham, and North Carolina. Her research has resulted in the creation of over 30 theater, site-specific, evening-length, and video works, with special interest in the distinct vocabulary created by the interaction between text and movement as part of her ongoing investigation of quotidian experiences that reveal our most intimate lives.
Suggested donation $10-$20 at the door