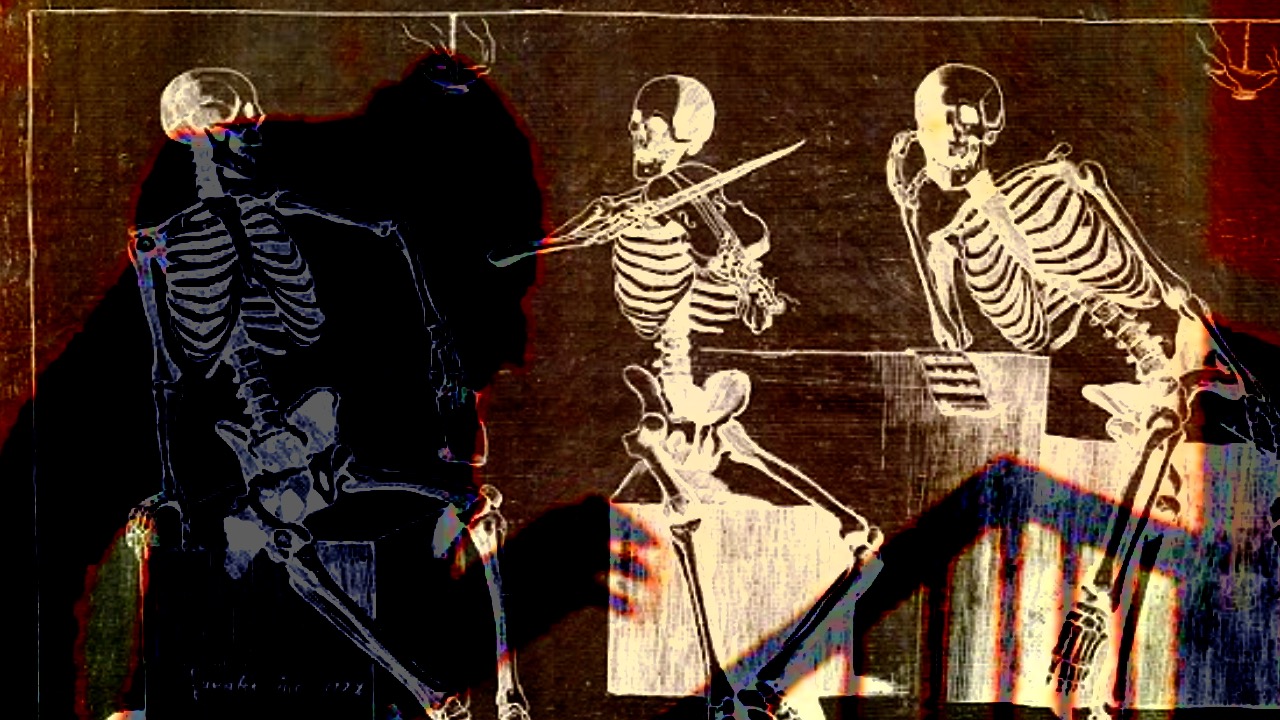 More Dead Than Live: A Halloween Horror Movie Montage with live soundtrack by Mike Isenberg & Crowmeat Bob with Emma Dunlap-Grube
If scary films and weird improvised music are your thing, don't miss this delicious witches' brew from three titans of the Triangle's avant-garde music scene, Mike Isenberg, Crowmeat Bob, and special guest collaborator Emma Dunlap-Grube. They've compiled clips from the scariest and weirdest movies they know, and will amaze and delight with their spine-tingling and perhaps earth-shattering live score.
Mike Isenberg has taught music and has been in many bands over the years in Raleigh, NC, including Olympus Mons, The Jumpstarts, Savage Knights, and Judge Schreber's Avian Choir. He is a composer and improvisor and plays keyboard, drums, and guitar.
Crowmeat Bob is self- and friend-taught on guitar and reeds, composes for many different kinds of ensembles, and has played in improvised or otherwise situations with hundreds of musicians over the years. Most importantly, he provided sax for the John Goodman man-scaping scene in "Righteous Gemstones". Also, bass clarinet for the Kenny Powers Freakout scenes in "Eastbound & Down".
Emma Dunlap-Grube is a music teacher and cellist, one of the multiple cellists in the band Gown.
FREE, donations appreciated. doors at 7:30 pm, show at 8 pm. BYO or sample what's on hand.