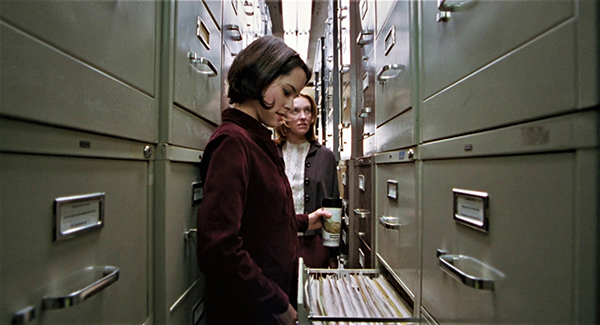 Movie Loft presents "Clockwatchers"
Durham slacks off into May at Shadowbox Studio with a screening of the 1997 comedy-drama Clockwatchers! Before Office Space and The Office came this directorial debut from Jill Sprecher (Thirteen Conversations about One Thing, Thin Ice) about a quartet of female temp workers.
Suffering the indignities, eccentricities, uncertainties and doldrums of the corporate temp wastelands, the foursome are threatened by the arrival of a new hire. And the cast is tons of fun, featuring Parker Posey, Toni Colette, Lisa Kudrow and Alanna Ubach as the temps, along with several other familiar faces.
A feature of the filmed environment is the presence of Muzak, including the use of a few Les Baxter tunes. So we'll have easy-going sounds from Les and cohorts spinnin', starting at 7, along with delectable wieners grillin'. Movie to roll around 8.
BYOB and/or sample what's on-hand. Magic Markers for sniffing not provided but bring your own as-needed. FREE, but donations are appreciated!