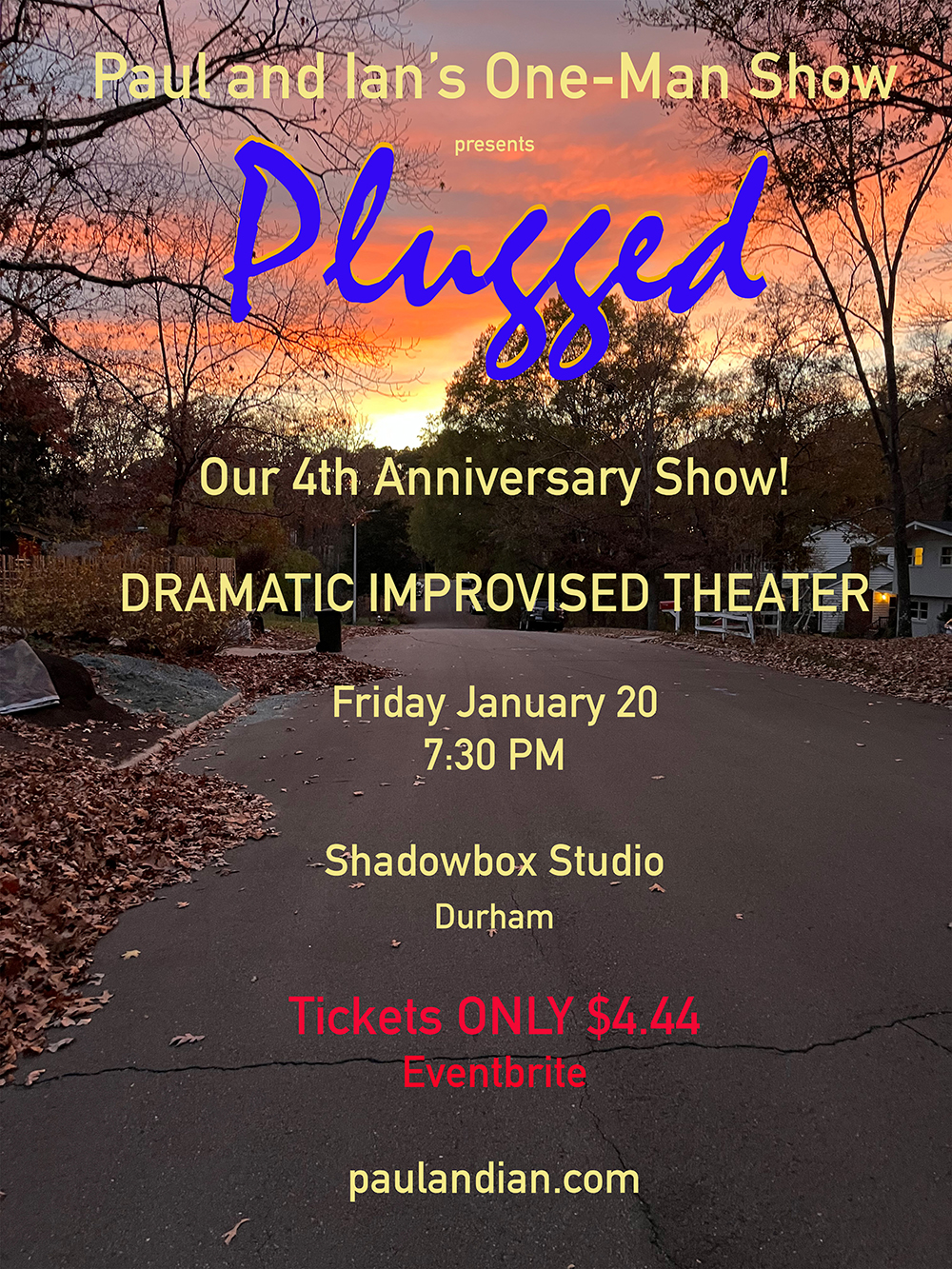 Paul and Ian's One-Man Show presents "Plugged"
It's been four years since Paul and Ian's One-Man Show began showcasing dramatic improvisation in the triangle. Their performance is completely improvised–the highlight is a one-act play that is made up on the spot–no script, no rehearsal–it's seen once and only once (unless they figure out how to tape it). 


In their newest show, "Plugged," they've added theatrical lighting to enhance the performance. That sounds unremarkable, but when you think about it, their lighting pro has no script to follow, so lighting is part of the improvisation, too. It's like a juggler not knowing where the balls will be be when they're in the air.


Seats are limited, so buy your tickets early for the special fourth anniversary price of only $4.44. Of course, if you would like contribute more, the performers gratefully thank you for your support.Paul and Ian's One-Man Show is the only theater company specializing in dramatic improvisation in the Triangle. If you haven't seen their shows, now is the time. You will be amazed watching a play made up on the spot.
More info at Paul & Ian's One-Man Show website.