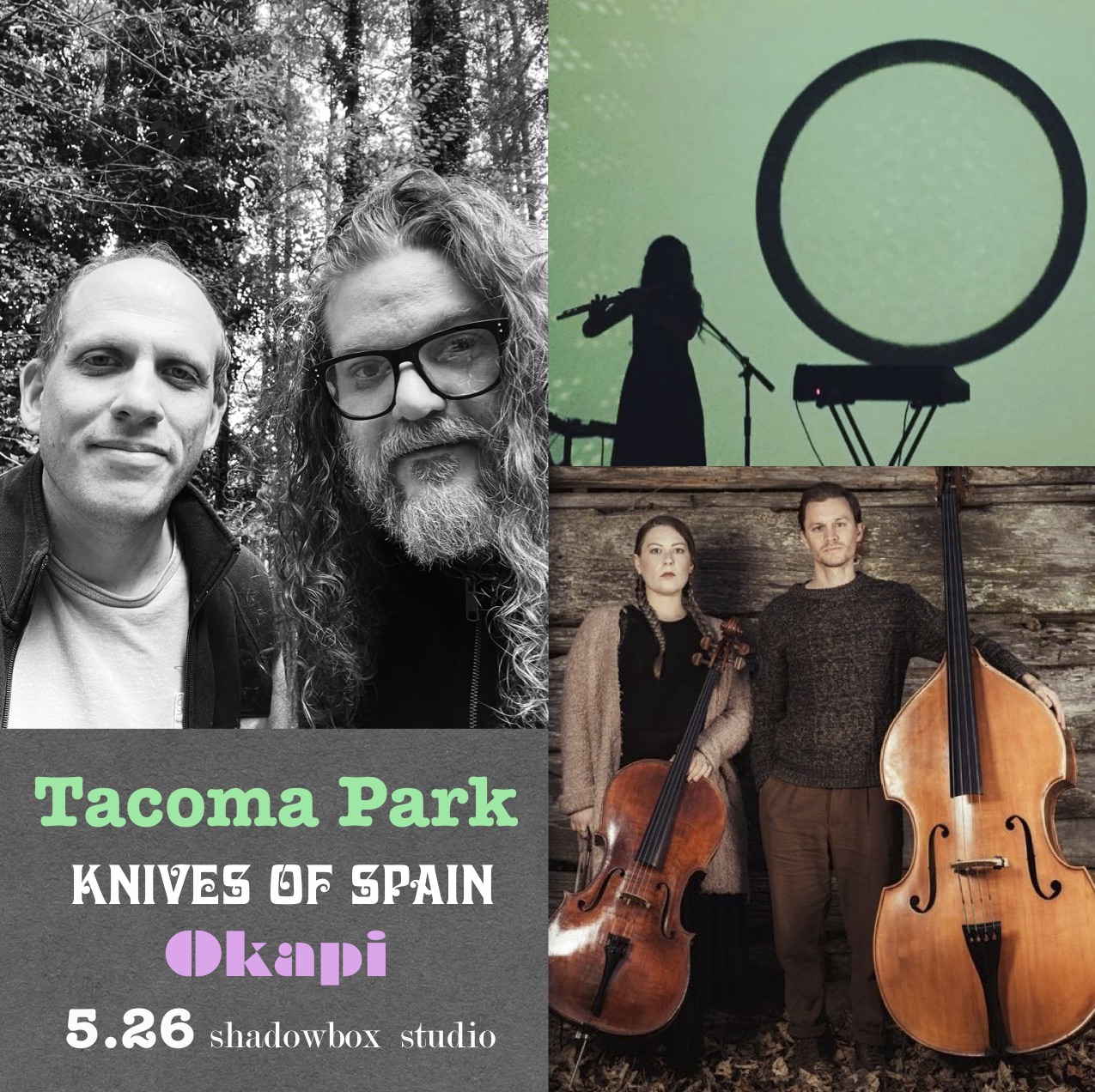 Tacoma Park + knives of spain + Okapi
Tacoma Park combines their abstract impulses in a style you might call homespun monumental, with heavily processed guitars and richly textured synths combining into a Southeastern American take on a certain German tradition of droning, pulsating, landscape-traveling electronic music. Live, the duo augments the music with videos of the images—forests and fields, highways and runways—that it so readily suggests."
knives of spain is 21-century trobairitz by Gwen Young, whose sonic terrain spans delicate song craft to opaque experimentation. Her music is subtly influenced by her parallel practices in avant-garde classical, North Indian classical, gamelan, Latin jazz, psych rock, and free improv. knives of spain live sets merge analog synths, flutes, guitar, percussion, and accordion, with original audio and voice.
This performance will feature mind-altering projections by Greg Hoffman.
Okapi is an avant-garde songwriting duo based out of Asheville, NC that employs upright bass, cello, and voice. They create raw and intricate compositions that are cathartic but inviting, which carry honest and satirical messages that aim to stimulate a universal confrontation with reality, while encouraging consciousness, healthy growth, and individual empowerment in the curious and attentive observer.
Doors at 7:30 pm / show at 8 pm. Tickets available at the door. BYO or sample what's on hand.