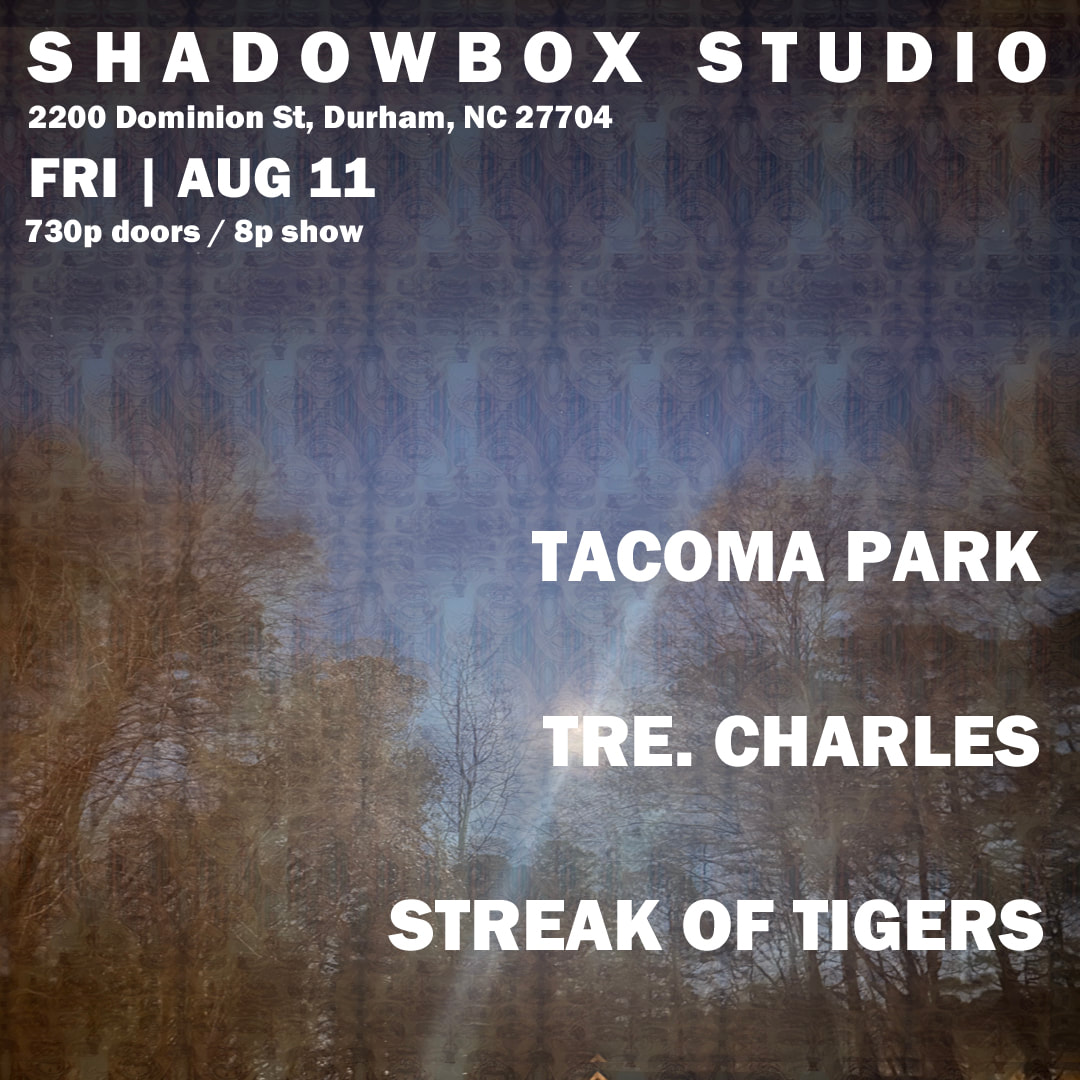 Tacoma Park + Tre. Charles + Streak of Tigers
Tacoma Park, the collaboration of John Harrison & Ben Felton, combines their abstract impulses in a style you might call homespun monumental, with heavily processed guitars and richly textured synths combining into a Southeastern American take on a certain German tradition of droning, pulsating, landscape-traveling electronic music. Live, the duo augments the music with videos of the images—forests and fields, highways and runways—that it so readily suggests.
Tre. Charles is an Alternative/Indie Soul artist who dives into the depths of his soul and invites you into his world with an expressive blend of warm and soulful undertones, profound and powerful lyrics, and emotive crooning; all of which helps you navigate your way through the encompassing experience.
Streak of Tigers is an electropoetry band comprised of Michelle Dove, Caitlyn Sweet, and Brian Howe.
Doors at 7:30 pm, show at 8 pm. $10 suggested donation. BYO or sample what's on hand.