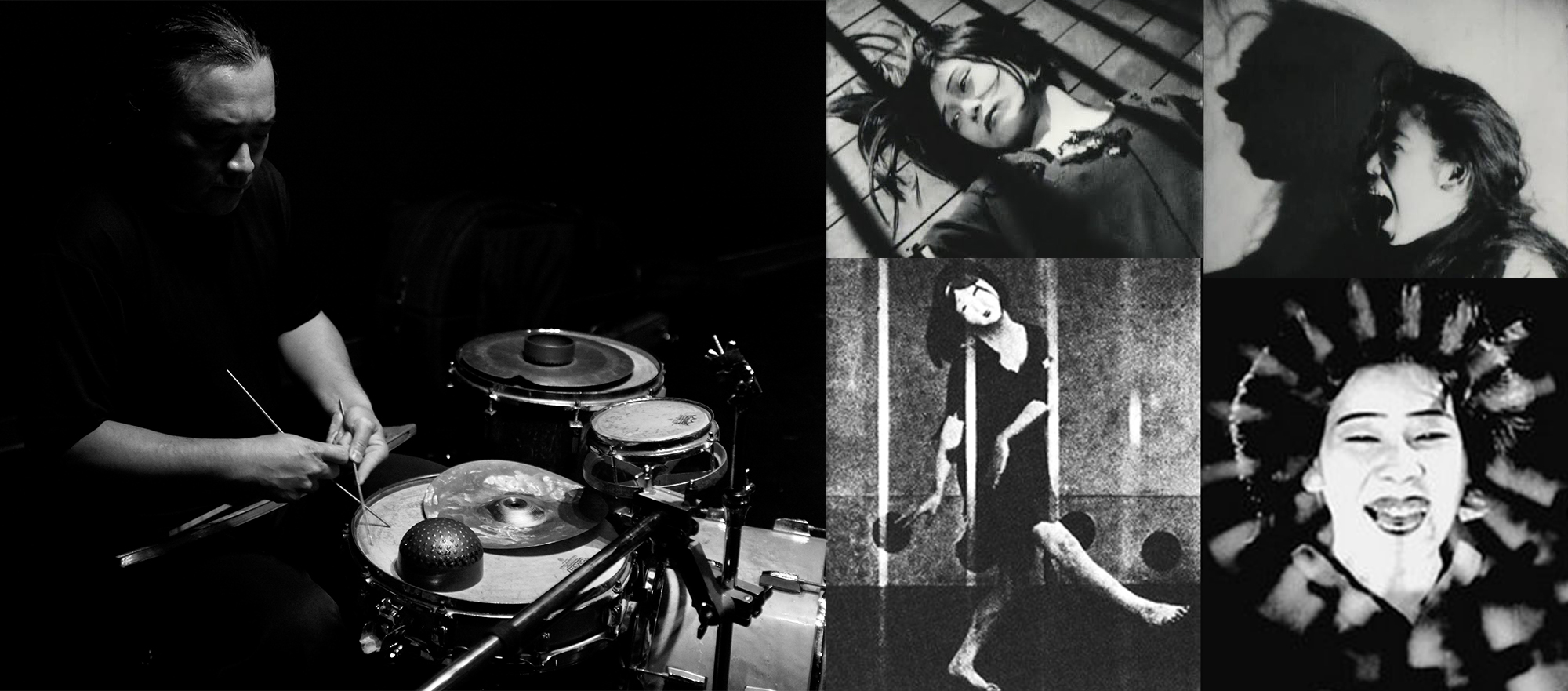 Tatsuya Nakatani Orchestra accompanies "A Page of Madness"
Virtuoso percussionist and van-traveler extraordinaire Tatsuya Nakatani returns for Halloween season with an all-star assembly of local players to provide a live improvised soundtrack to the 1926 Japanese silent horror film "A Page of Madness." The orchestra will include about 20 players, including Libby Rodenbough, Crowmeat Bob, Gwen Young, Chris Eubank, Jil Christensen, Phil Venable, and many, many more.
Featuring a screenplay by future Nobel Prize for Literature award winner Yasunari Kawabata, the film was lost for several decades until it was rediscovered by director Teinosuke Kinugasa in his storehouse in 1971. Set in an asylum, the story concerns a janitor, his wife, and their daughter, who all figure into an increasingly hallucinogenic series of visions and nightmares. Nottingham Culture's BBC preview of the film called it "a balletic musing on our subconscious nightmares, examining dream states in a way that is both beautiful and highly disturbing." Slant Magazine slots it at #51 on its 100 best horror films of all time list, describing it thusly: "Making use of just about every cinematic device—from Murnau's expressionistic camera movements to Eisenstein's flickering montage—to visualize a tale of unspeakable loss taking place inside an insane asylum, this silent Japanese classic builds startlingly on 'The Cabinet of Dr. Caligari' for a vision of characters locked in a dungeon of hallucinations not unlike a movie theater, where celluloid itself wavers and churns like a bedeviled entity."
Nakatani will play the the first half of the 71 minute film solo, then will be joined by the ensemble.
Doors 7 pm, performance at 7:30 pm. $10 suggested donation. This will be an outdoor show, bundle up. BYO or sample what's on hand.